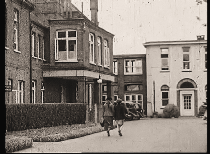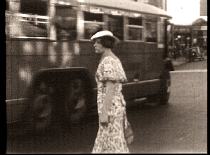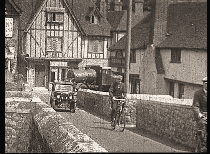 THREE FILMS by JOHN W MANTLE
John Mantle was a prolific local amateur film-maker with a number of National awards to his credit The three films on this DVD were digitised from 16 mm films he made during the 1930s. They give an invaluable insight into life in Beckenham
You can't build without bricks is a story-type documentary and appeal for funds to provide an extension to the local hospital now known as Beckenham Beacon. It gives an excellent and invaluable insight into the workings of a hospital during the thirties, and shows how various departments of the hospital functioned in the thirties
Safer Beckenham, made with the co-operation of the
Beckenham Safety Committee, shows what happens
when a clumsy and inconsiderate road user of the thirties
decides to ignore the early editions of the Highway Code.
Know Your Kent provides a fascinating glimpse of various villages and places of interest in Kent during the 1930s. This is the digitised version of the original film found in Bromley Archives. We are currently updating this movie with new material and are adding a commentary to help identify and give further information about the places shown. One or two are landmarks of great historic interest - and are well off the beaten track - perhaps you didn't even know they existed! Hence … Know Your Kent!